CANAAN HARRIS
Senior Pastor
Canaan first experienced God's call to ministry when he was ten years old, preached his first sermon at 15, and began his first pastorate age 21. With advanced degrees from Yale University and Texas Christian University, he served churches in Alabama, Texas, Tennessee, and Kentucky before being called to Central Christian, Denver in 2007. Canaan is married to his best friend, Niki Jorgenson, and they have two children, Ezekiel and Eden.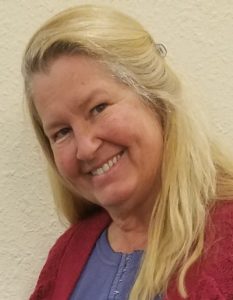 PAMELA THOMAS
Church Business Administrator
Pamela is the smile on the end of the telephone at Central. She is a Colorado native; a friend to everyone, and a gardening grandma who likes to play in the dirt. Pamela is ready to help.
CHRISTINE EITEMILLER
Pianist
Christine, from a large, musical family in Denver, is married and has two adult children. In addition to church music, she works as a music practitioner providing live, therapeutic music to hospital patients and care-center residents. Composing and playing jazz are of great interest and original compositions can be heard under her pen name (Kristina Welling) at KristinaWelling.net.
NIKKI DAY
Nursery Supervisor
Nikki is the mother of two children, and has been at Central since 2011. Nikki is early childhood certified, and has worked with children in daycare centers, home daycares, preschool, elementary special needs and secondary level autistic students. She loves working with kids and watching them grow!